Ika-3 nga adlaw sa ISHAM ---- Ang FACIS Nakadawat ug Taas nga Pag-ila
New Delhi, India - Septiyembre 22, 2022 - Ang Genobio kauban ang lokal nga Indian nga Partner Bio-State miapil sa ika-21 nga kongreso sa International Society for Human and Animal Mycology (ISHAM).Sa ikatulong adlaw sa ISHAM, Full-Automatic Chemiluminescence Immunoassay System (FACIS) ug FungiXpert® nakadawat ug taas nga pag-ila gikan sa lokal nga KOL.Ang symposium bahin sa "Importance of Turn around Time in Fungal Diagnostic" naghisgot kung unsa ang mahimo sa FACIS aron mub-an ang turn-around-time alang sa invasive fungal disease diagnostic.

Ang FACIS mao ang una sa kalibutan nga hingpit nga awtomatiko nga instrumento nga naghatag komprehensibo nga diagnostic alang sa invasive fungal disease diagnostic.Ang instrumento kay compact ug ang sample pre-treatment system gilakip.Ang disenyo sa mono-test makapamenos sa pag-usik sa mga reagents, ug ang bug-os nga awtomatik nga operasyon makapalingkawas sa mga kamot sa cilician.Kini mao ang kamahinungdanon pagkunhod sa turn-around-time gikan sa mga adlaw ngadto sa usa ka oras, sa pagluwas sa panahon mao ang pagluwas sa kinabuhi!
Pagkat-on pa bahin sa FACIS ug FungiXpert®saBooth No.07ISHAM 2022.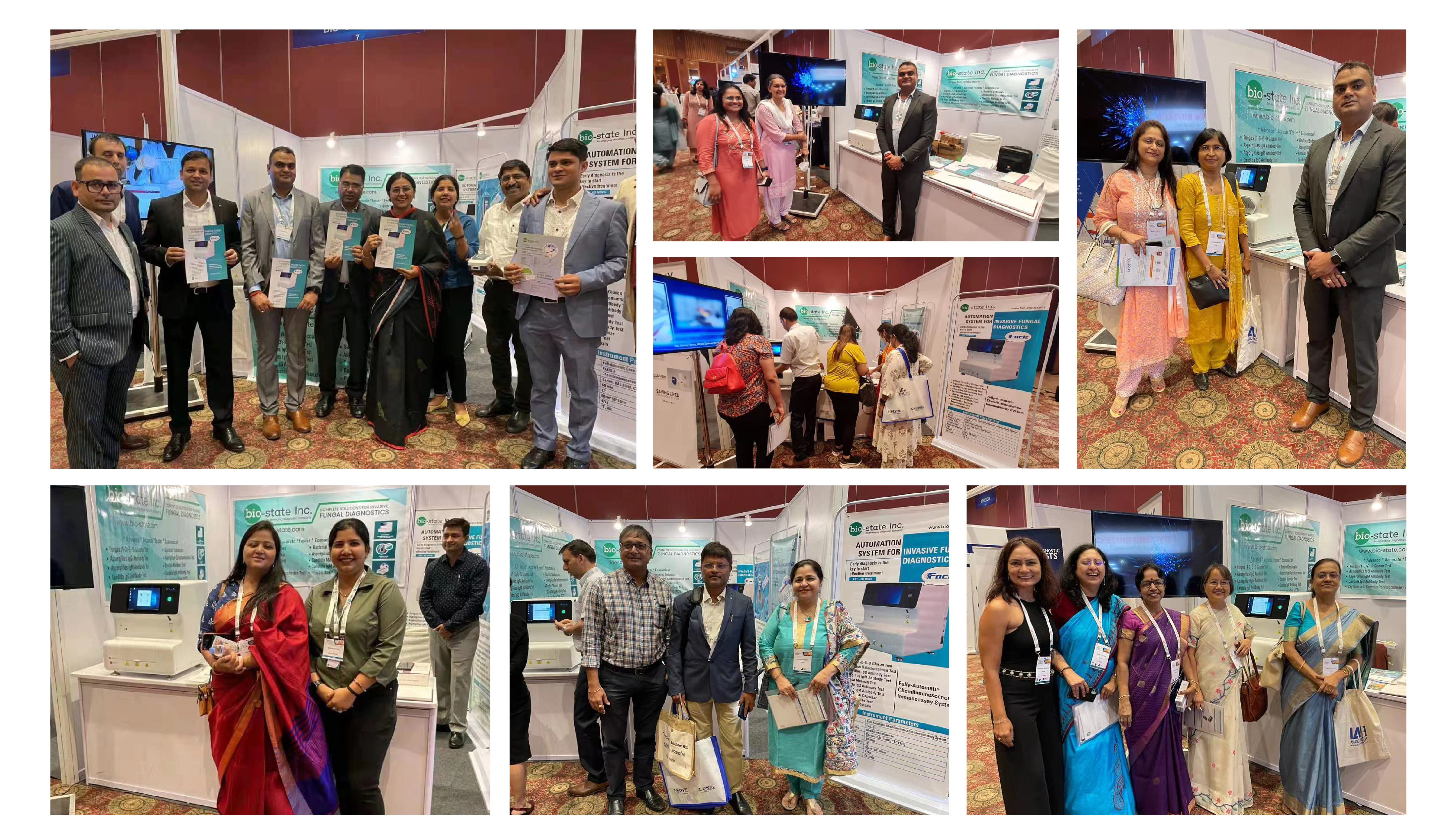 ---
Panahon sa pag-post: Sep-23-2022